naturally!
Zacher's fulled felt contains 100 percent new sheep's wool and all the knowledge of many generations.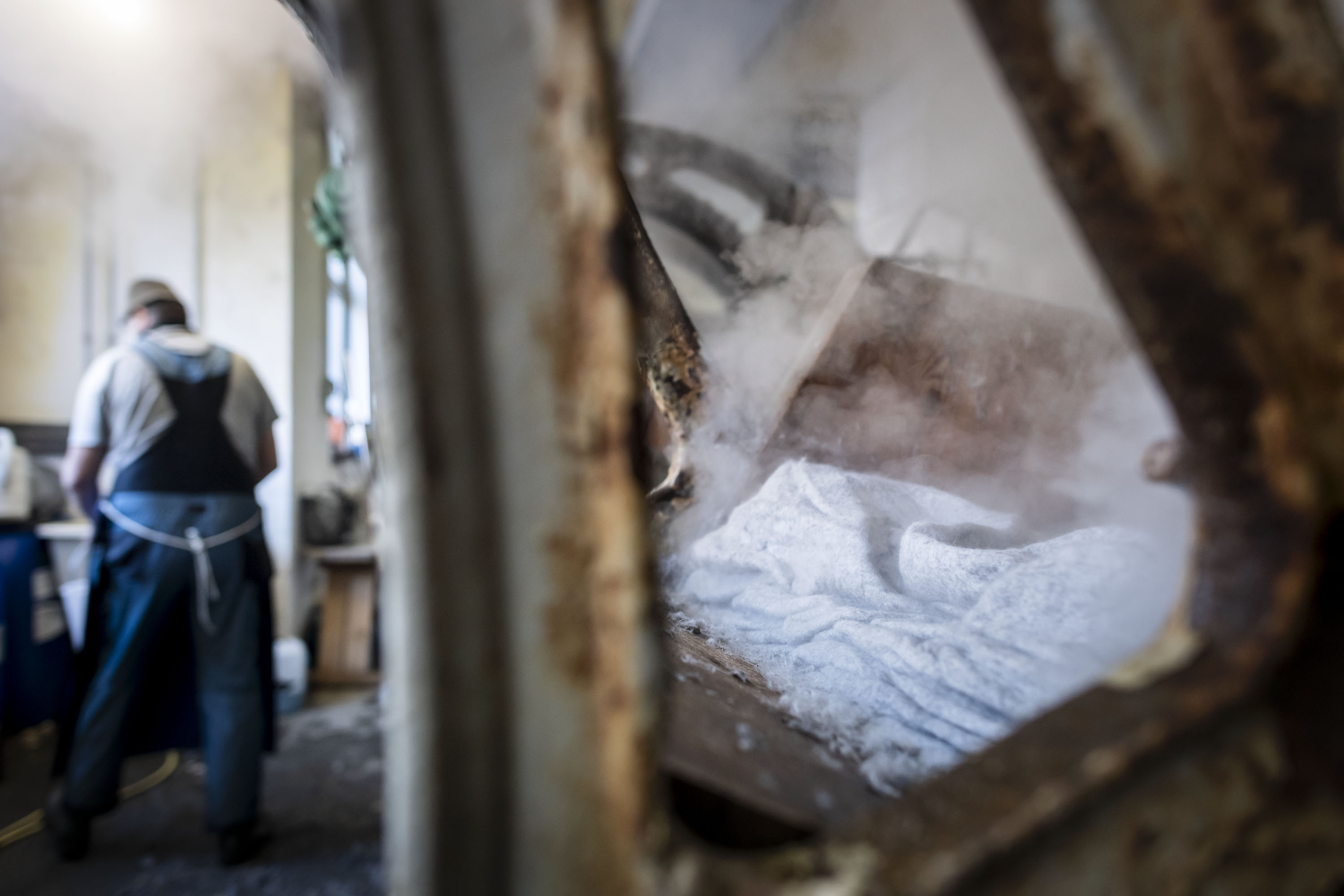 It's never quiet in the manufactory. When the Zacher family processes wool into felt there is steam, it rattles and it creaks – just like it did 100 years ago. The end result is a sustainable South Tyrolean natural product with high-tech quality.
In the beginning there is the wool, in the end a piece of Zacher - here everything comes from our own two hands
How does wool actually become felt? It all starts with small flakes. The wool is divided into these flakes in the manufactory. Then the carding machine combs everything into a loose fleece – because even wool likes to go to the hairdresser. Shaken, not stirred, it continues: In the vibrating machine the fleece is turned into the so-called pre-felt with the help of water, heat and steam. Now it's time for the historic hammer fulling mill – which has been kneading and pounding the raw material since 1901 – until a unique product is created: the strong and supple Haunold milled felt.
Pure virgin wool
from the Tyrolean mountain sheep and of the Merino sheep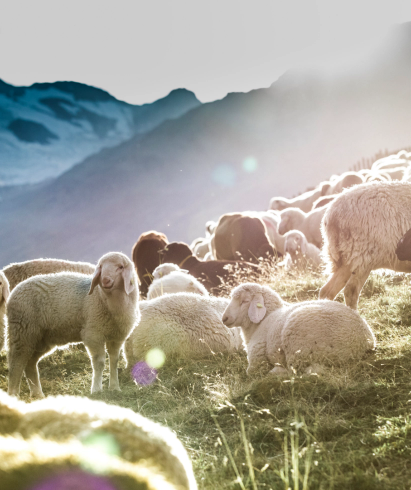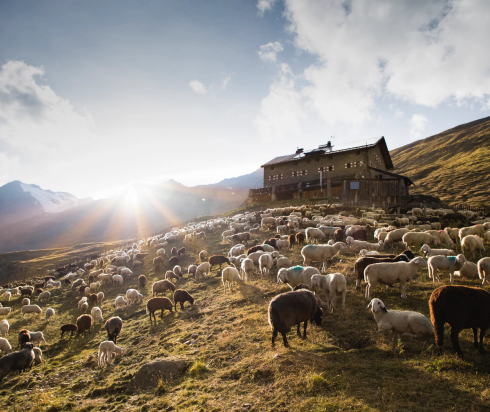 Haunold fulling felt - that's what the Zacher family calls their natural product. But where does the raw material to make this actually come from? Farmers in South Tyrol have always kept small flocks of sheep. Most of them are in the Val Pusteria Valley, Vallelunga Valley and Val Senales Valley in Val Venosta. Zacher mainly processes the wool of the Vinschger sheep of the Val Venosta, which graze on the mountain pastures from spring to autumn. Many of these animals are part of a tradition that has been alive for centuries: in mid-June, shepherds in the villages of Vernago and Maso Corto set off with up to 4,000 sheep on a 44-kilometer march over the mountains into Austria's Ötztal Valley. They only come back in mid-September. Transhumance is the name of this custom of walking with sheep, which is part of the UNESCO Intangible Cultural Heritage. Incidentally, the merino wool used by Zacher is a product of the south: it comes from South America, South Africa and southern Germany.