Traditional handicraft with pure natural sheep's wool
Simply Zacher
Through many small steps wool is turned into felt: This is how a very special craft can be explained in simple terms. It has been practiced by the Zacher family in San Candido for generations.
Fulling master Hannes prepares the natural raw material for processing on a hammer fulling machine that is well over 100 years old. Real traditional craftsmanship.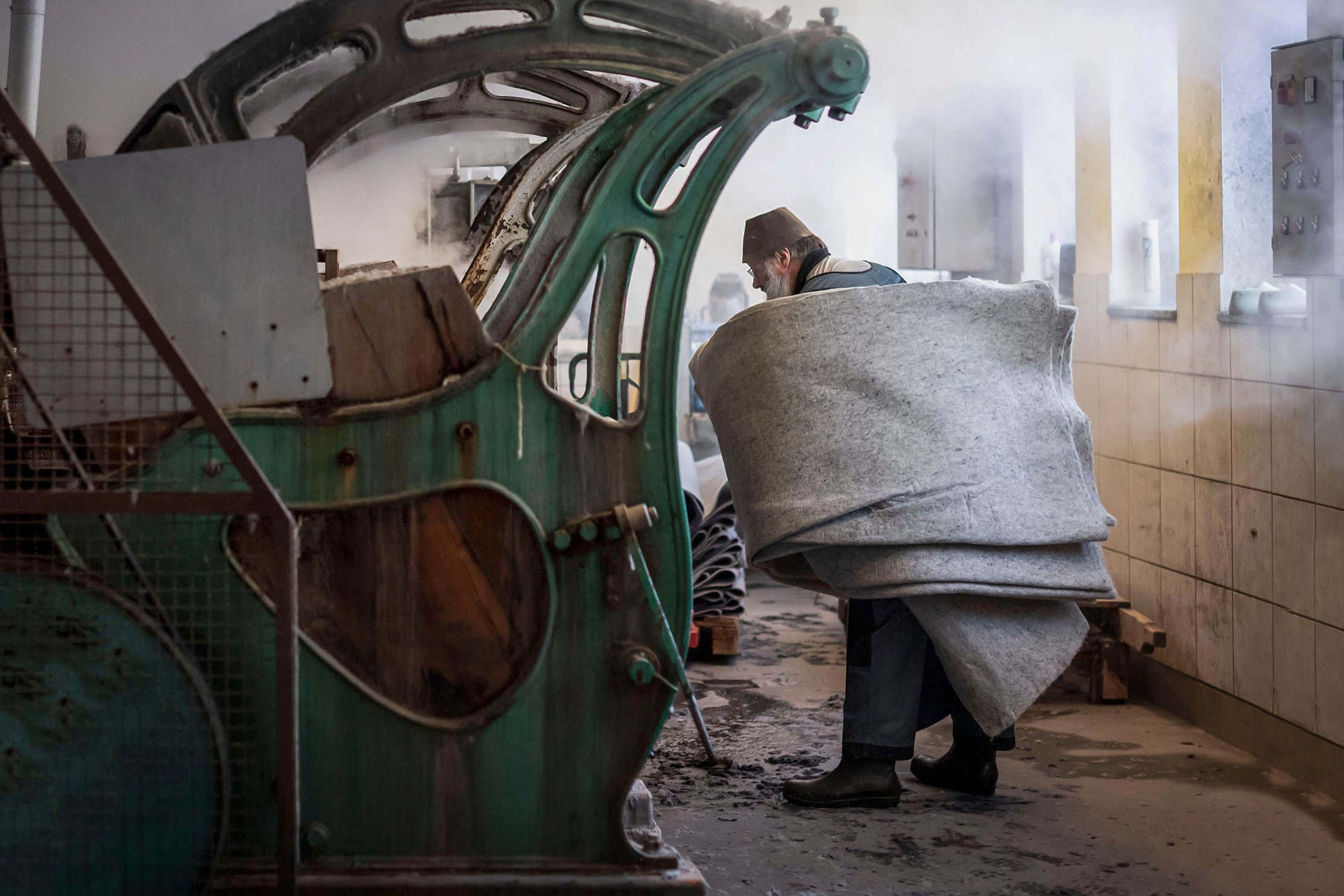 It is not saying too much: This slipper is our star. Its components are not glued or sewn, but are formed into a unit through water, heat and pressure.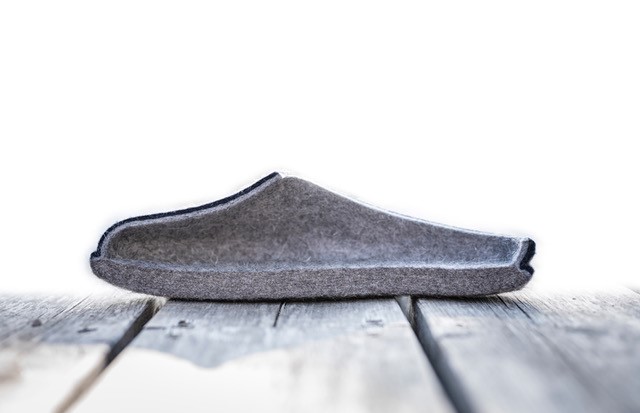 Upper
Fine Merino wool is what makes the Haunold slipper so comfortable…
Sole
... this is also due to the 12 mm thick felt sole made from local wool, which is breathable and particularly stable.
100 percent wool felt, without any synthetics or chemicals. A real South Tyrolean natural product from the Zacher family business.
THE PRODUCTS
Warming, giving, enjoying:
Our products at a glance
It is the center of everything we do: the house of the Zacher family has been in the heart of San Candido since the 12th century. It is situated at the feet of the Haunold mountain, the namesake for our special craftsmanship quality and symbol of durability.
Products from our manufactory, individually handcrafted one-off products, hats, caps, ponchos, gloves from small handicraft businesses - in our shop in the hat maker's house there are no limits to the wool. For us there is no more beautiful raw material. We look forward to welcoming you!