Hats and not only
It's more than a business, it's a family residence: the historic Thurn residence in the center of San Candido is part of the Zacher family just as the wool. Where Christina and her siblings once used to play with scraps of wool, the diverse products of the Zacher manufactory are now offered for sale. A place to browse and discover, now just as back then.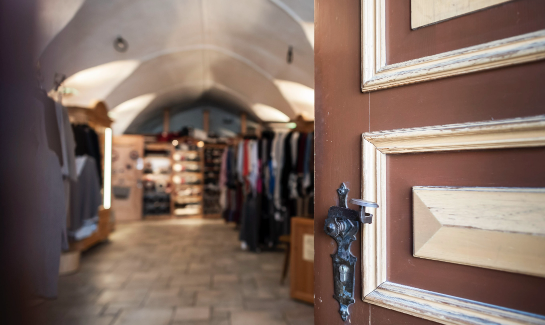 "A piece of Zacher is a piece of San Candido"
If you had to describe Zacher's business in two words - 'treasure trove' would be appropriate. Slippers, soles, seat cushions, accessories: Here you will find all of the handmade products from the in-house factory, all with the special Haunold quality guarantee. Here the experts will advise you on tailor-made cuts and custom-made products, or on the right coloured scarf or slippers. This is where you will find the products of other small businesses that place equal value on handicraft. And, of course, Zacher is also a hat shop with an extensive selection. Because the roots as a hat maker house still shape the family to this day.
Zacher Family
In the heart of San Candido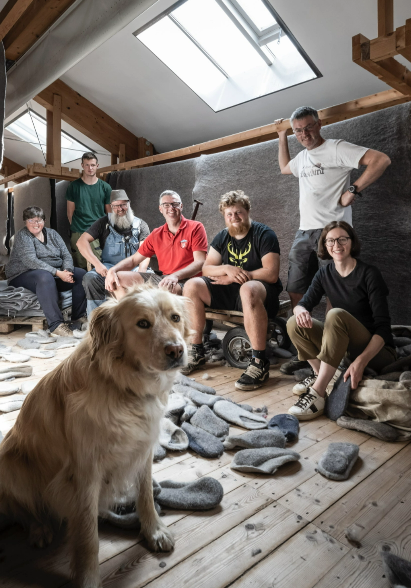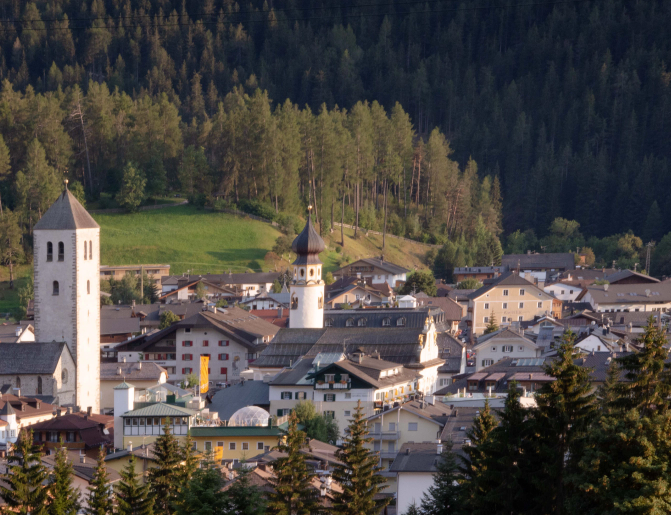 Come on in. Take a look at the San Candido collegiate church and see one of the most important sacred buildings in the Eastern Alps. Drink an espresso, leaf through a newspaper and marvel at the surrounding Dolomites. The center of San Candido is one of the most beautiful in the whole country. And Zacher? Is right in the middle of it all. We are looking forward to your visit.